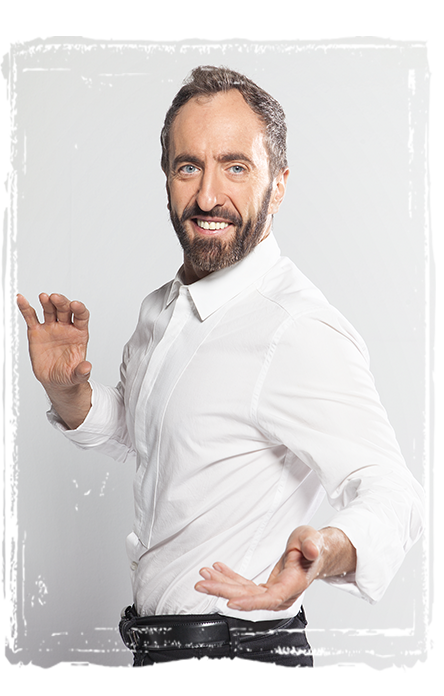 Biography
Gonzalo Granados (Avila, 1968). Begins his magical activity in 1980, learning magic thanks to Victor Marti, director and creator of the legendary group "abracadabra" theater-magic begins to make his first performances in theaters and culture through cultural programs of the Provincial de Valladolid, Avila and Segovia. At the same time he is frequently invited to participate in the programs of regional television RTVE Castile and Leon.
He studied drama at the Official School of Valladolid, and in the years of theater student knows the members of the theater company "Azar-Teatro" and establishes a close relationship that leads him to work with them as an actor and magician. also works as a magic consultant for various theater companies as "Teloncillo".
Their shows are scheduled in Theatres networks, scenic circuits, national and international magic contests, cultural exchange programs, festivals and fairs theater and street room, as well as corporate events, private events and conferences.
He has made interventions on numerous television nationally broadcast programs, and has been for more than seven years collaborator weekly of magazines Radio Regional Television Castilla y Leon and magician and actor in the children's program "la zona que mola" in the same chain.