Blim Blam!!!
The traveler magician awaits the arrival of his train in a fantastic season. But he realizes that he has lost his ticket... without... the train will not appear. He decides to discover the wonderful season and mysterious suitcases piled up waiting your trip all together... Among them will find a world of objects and amazing things that belong to other travelers and places. Thus we will see very closely the colors of the circus ... As the moon travels from his suitcase through the air to reach the clouds ... Know the history of the star of the show... The josefina cow "the dancer...! "between music and songs contemplate dumbfounded viewers as light travels... !! We will open the suitcase flowers ... The case of butterflies... We will become friends of a mouse! Until finally the traveler magician will find the ticket and.... Llegara really appear the train magician. He will go in with him leaving a trail of smoke....
DURATION 35 MINUTES Idea, script and direction: Gonzalo Granados. musical arrangements and live music: Manolo Gax. Light and sound technician: Sebas Fortea. Set design and props: Eva Brizuela and Israel Robledo. Theatrical Consulting: Theatre Teloncillo. Special thanks: Ana Gallego. - Ver galería -

- Ver video
-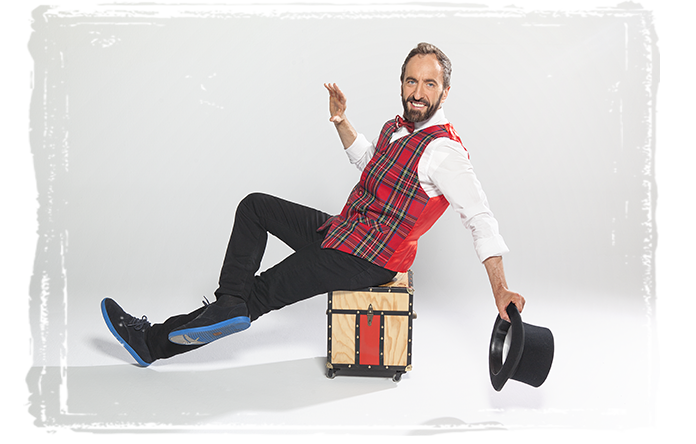 Spell
Incantations is a new magic show for all audiences in which in a friendly and relaxed atmosphere will reeled fabulous magic numbers using the magic words and spells emanating from an ancient book of arts and wiles.
Children and older will participate directly in the action and your help will be needed for the mysteries and enigmas of this magic resolved and end up bewitch all...
One liter of water passes through the body of a spectator, a ball floats mysteriously through the air, mathematics demonstrate their undisputed power, the magician levitates in the air, the incantations of the most ancient magic are demonstrated again... - Ver galería -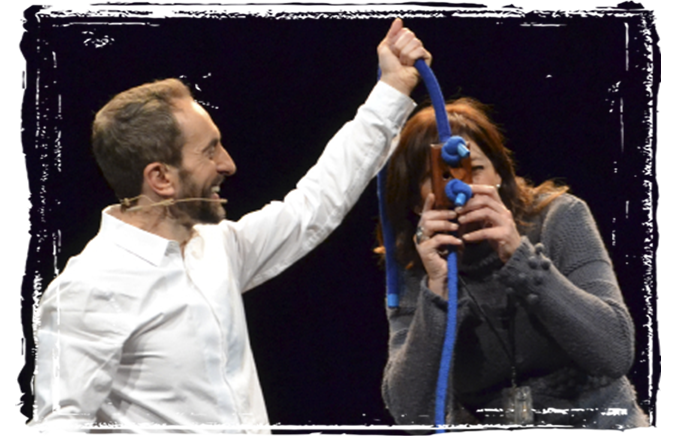 Medieval
Set in medieval times, with costumes, music and items that could remember the time, Gonzalo Granados performed street theater and stage with the name...
¡The great Gonzálvez, the greatest magician of all Christendom!